Networking with colleagues from around the world is also possible online!
The half-day online workshop connects you with staff from the University of Bonn and also delivers knowledge about the university landscape and work culture.
Workshop Date:
Tuesday October 17, 2023 from 9 a.m. to 1 p.m.
Registration: https://docs.google.com/forms/d/e/1FAIpQLScv6Qy_nJpiLBn_jTpJmDuqbtKeXRuHubIF0AAltZeqZVHxGA/viewform?usp=sf_link
Registration Deadline: October 3rd, 2023
General information in brief:
4-hour online exchange on Zoom with colleagues on work cultures and higher education systems
Facilitated by an intercultural trainer
Free of charge
6 – 10 participants from each partner
Exchange entirely in English (minimum level: B2)
Certificate for all participants after completion of the workshop
Programme:
Overview of each university system, general cultural insights and introduction of partners (2 hours)
Participants from the University of Bonn and the University of Warsaw will participate in a preparatory workshop where both general cultural matters and specific university policy issues are covered. The workshop also presents introductory information about both universities.
Virtual exchange between both groups (2 hours)
The second part of the event is cantered around a dialogue between the two groups on pre-determined topics. The focus is on exploring each other's culture, such as the closeness of relationships, hierarchical structures and communication styles.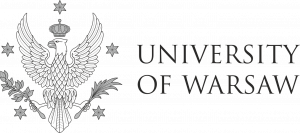 ---
Data publikacji: 22 września 2023